Play Piano by Chords
Interested in learning to play piano by chords? Here are some tips on how to start. Learning with this approach means that you don't have to learn all of the notes. You learn chords instead.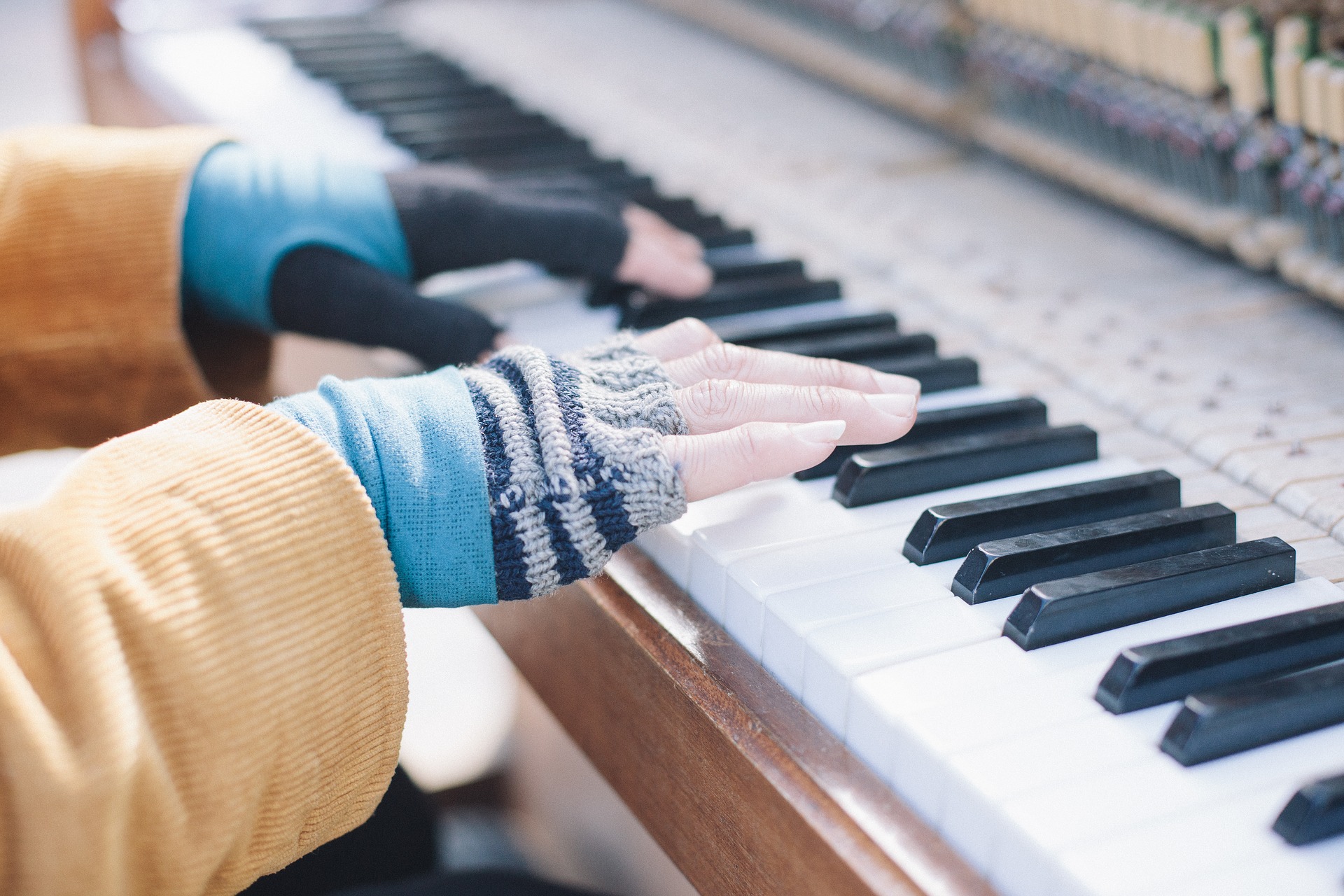 Here is the step-by-step approach you need to take to learn to play piano by chords:

1. Learn the notes on the piano keyboard.
You can do that on this site by going to the piano key notes page. You can also go to the piano keys video lesson.
2. Start to learn about chords.
Your approach depends a little bit on you and your experience. There is a lot of information about chords on this site to help you.

Here's a list in order from beginner stages to more intermediate chord information. Our chord piano lessons page will also take you through some basics and on.

What are piano chords? A short summary of what chords are.
Understanding piano chords. A short summary of the different elements that make up chords.
Basic piano chords. The notes and an explanation of basic chords.
Understanding chord titles. An explanation of chord titles and what they mean.
How to make chords. The elements of chords and how to put them together.
How to play chords. Some tips on the actual piano playing part of chords.
How to read piano chords. A more advanced explanation of how chords are made up and their various elements.

For reference, you can also check out the chart of piano chords.

3. Take an online course in chords.
The course I'd recommend is called Piano Power Chords. It's under $40 and takes you through all of the different kinds of chords and how to play them. It's really good.

Return from Play Piano by Chords to Piano Lessons Info Homepage.