Free Piano Lessons
Interested in learning piano? There's lots of information out there but it can be difficult to work out what you need to learn and in what order. 
I've got a curated list of free piano lessons for you. What they are basically is pages on this website put in order of learning for you. 
This will save you time in searching what to do next and will also make sure you don't miss important steps that a piano teacher (like me!) would be teaching you in person.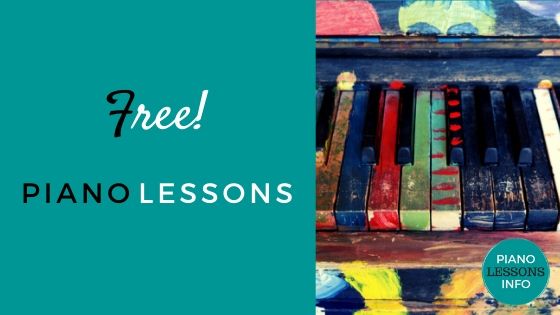 Many of the lessons are in video.
These lessons will include:
The very first piano lesson you should take
The keys on the piano
How to play a piano scale
How to read music
Learning about chords (my favourite thing!)
Key signatures
More on scales including chords titles and how to play them
You will get a new free piano lesson in your inbox every few days to get you started on this exciting new journey of playing the piano!
There are 10 free lessons altogether in 7 modules. Most are video lessons. 
Sign up below to get started. 



Return from Free Piano Lessons to Piano Lessons Info Homepage.

Aug 27, 23 08:10 PM

Learn how to play the Ab7 piano chord including notes, inversions, chord chart, video and more.

Aug 14, 23 12:54 AM

Chord progression practice is important & can take you far. Here are my top 10 tips plus progressions to practice on piano

Aug 13, 23 10:42 PM

Learn some great tips for teaching beginner piano lessons including lesson activities & materials, taking payments, behaviour issues & what to do in lessons.