Get Your Free Ultimate Piano Chord Cheat Sheet
If you need a handy chord chart to keep by your piano or keyboard, I've put together what I think is the ultimate chord cheat sheet. 
On the cheat sheet you'll find all of the common chords that you'll come across. This includes all major, minor, 2, 4 / sus, 6, m7, M7 and 7 chords. It is sorted by letter name. 
You can download it below. Enjoy!


Click here to sign up for the challenge - running from Nov 1-30, 2019.
Free

Download:

Ultimate Chord Cheat Sheet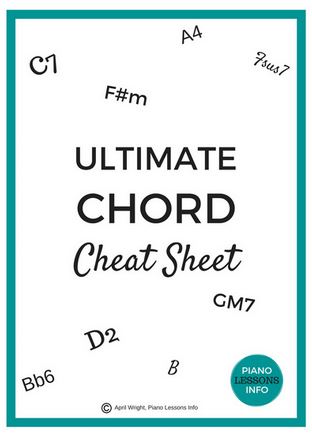 Subscribe below and get free access to the (printable) Ultimate Chord Cheat Sheet.