Need to know about Music
Key Signatures?
Music key signatures tell you what sharps or flats to play in a key. One way to learn how to play chords is by knowing the key signature of the root note of the chord. Key signatures also tell you what notes to play in a scale.
If this is your first time learning about key signatures. Check out my learn key signatures easy page. Or if you only need to memorize the key signatures, click here.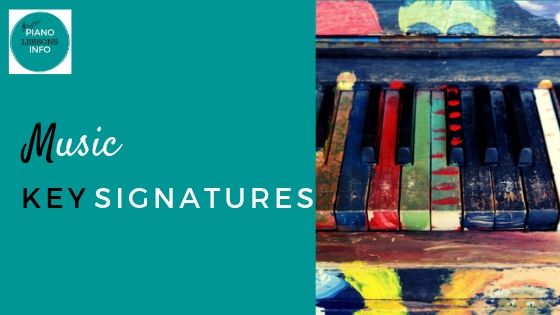 Music key signatures can have only sharps or only flats. Pick any key on the piano and it has a key signature. We're going to focus on major keys here. If you need to know the key signatures in only the bass clef, you can click here.

Key Signatures With Sharps
C major is the only key that has no sharps or flats.

There are 7 key signatures that have sharps in them. Here they are: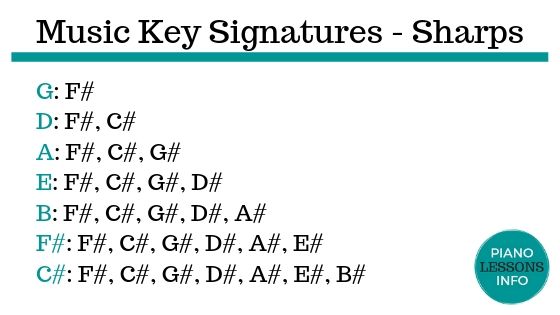 Notice that all the keys repeat the sharps from the keys before.
An easy saying to remember the order of the sharps is:
Father Charles Goes Down And Ends Battle.

The last sharp of the key is always the note before the name of the key. For example, F# is the last note before G. D# is the last note before E. If you remember the saying, you can figure out how many sharps are in each key.
For example, "Father Charles Goes Down And". A comes before B so, B major has 5 sharps. Because of the saying you know they are F, C, G, D, and A sharp.
Here's what the sharps look like on a staff. This is the key of C# Major.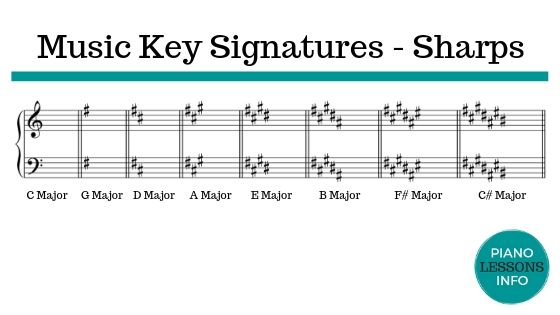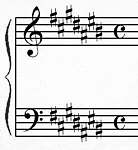 Key Signatures with Flats
Now for the flats. There are also 7 keys that have key signatures with flats in them.
Here's a list: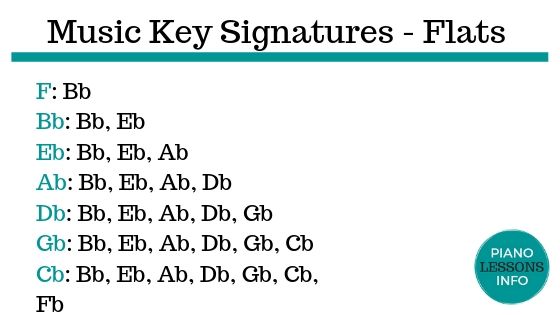 Here's an easy way to remember the order of the flats. The first 4 flats spell the word "bead". Then, you just need to remember G C F.

Also, the last flat in the previous key tells you what the next key with one more flat will be. For example, Eb major has 3 flats – Bb, Eb, Ab. So the key that has 4 flats is Ab.
Here's how all of the flats look on the staff. This is the key of Cb Major.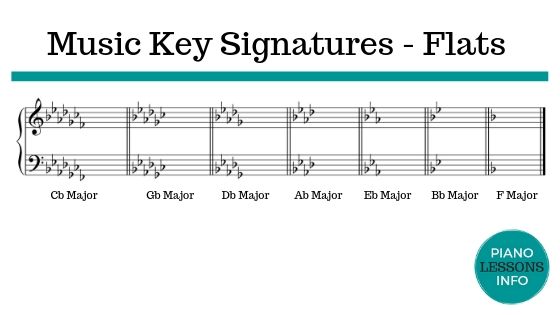 Other Important Key Signatures Info
Music key signatures are always written the same on the staff. So, if you need to write them, always put them on the same lines or spaces you see here.
When playing in a specific key signature, remember to always play a sharp or flat if it's in the key signature. If something sounds a little off while you're playing, check that you're playing the right sharps or flats. If the key signature says to play an F#, every F should be an F#. 
If you'd like to learn some more of the theory behind key signatures, check out the theory page for key signatures. You'll learn about a neat and easy pattern for learning music key signatures. 
Free

Download:

Ultimate Chord Cheat Sheet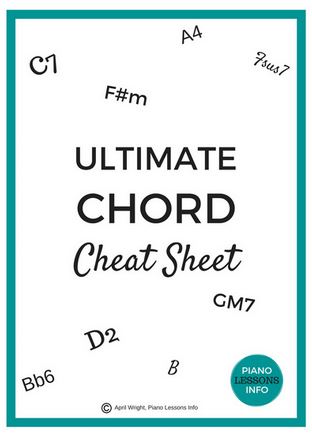 Subscribe below and get free access to the (printable) Ultimate Chord Cheat Sheet.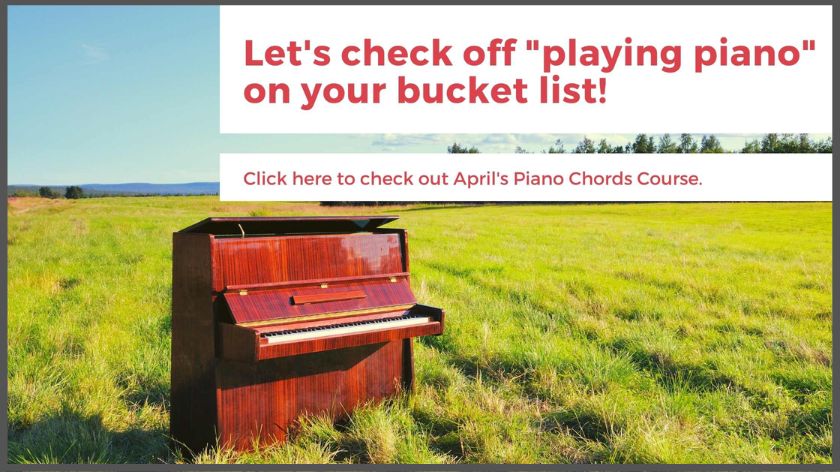 Return from Music Key Signatures to Piano Lessons Info Homepage. 

Aug 27, 23 08:10 PM

Learn how to play the Ab7 piano chord including notes, inversions, chord chart, video and more.

Aug 14, 23 12:54 AM

Chord progression practice is important & can take you far. Here are my top 10 tips plus progressions to practice on piano

Aug 13, 23 10:42 PM

Learn some great tips for teaching beginner piano lessons including lesson activities & materials, taking payments, behaviour issues & what to do in lessons.