Online Piano Lessons: 
Reviews and Recommendations
Are you trying to find some great online piano lessons? There are quite a few out there. I've picked through them to find the best ones to recommend. 
One thing to keep in mind when you consider the cost. I charge $25 per half hour piano lesson. So the cost of having a teacher is much much more than any online course. Even the most expensive online course here is less than a month of traditional piano lessons. 
If you'd like to find some free lessons online, I've got a list of my online lesson series you can access here. 
Before I review the other products I have to recomend my own chords course for lots of reasons. Why? Find out more here or click the banner below.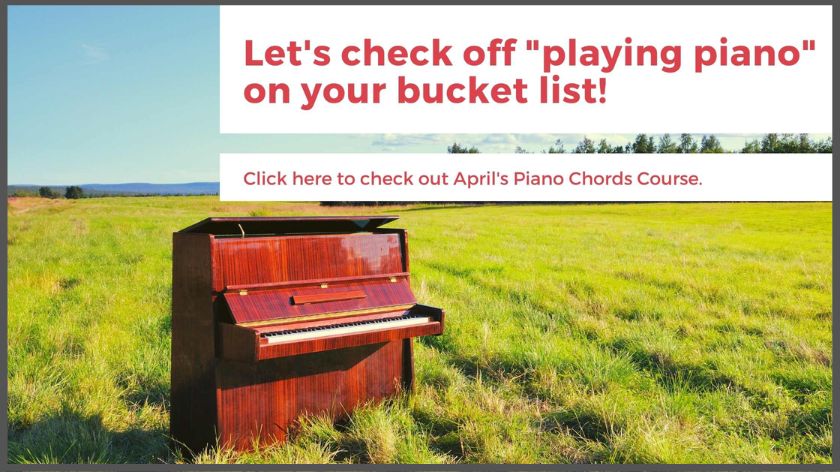 Top Recommendations for Online Piano Lessons:

Piano For All is currently the most popular piano course. It has A LOT to offer in terms of books, video and audio lessons. 
For Ages: teen to adult
Why it's good:
You get a set of 8 interactive ebooks.
It takes beginners to an intermediate level quickly.
You start with rhythm style piano similar to artists like Billy Joel and Coldplay.
Then you move on to other styles like ballads, blues and jazz.
Teaches you to play by ear. 
You'll learn chords.
Contains video and audio lessons and works on any device.
Some of the material included in Piano For All
What it doesn't have:
Like any online piano course, you don't get direct feedback for what you're learning. Also, if you're interested in really learning classical music, online courses aren't the best. 
Click here fore more information on Piano For All.
---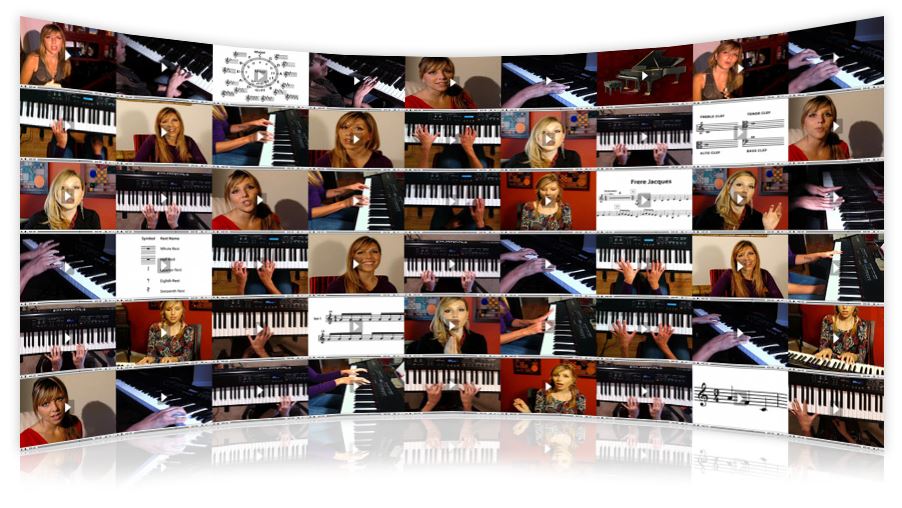 Quick Review: A good online course that helps you get the basics down and start playing songs - even songs you've heard of on the radio.

For Ages: teen to adult

Why it's good:

Includes a lot of genres of music and once you've got the basics down, will help you to learn more of what you like.
It's fast. You start to play piano well sooner.
It's a video course.
Shows you the patterns for listening and playing.
Has a free trial.
It's inexpensive.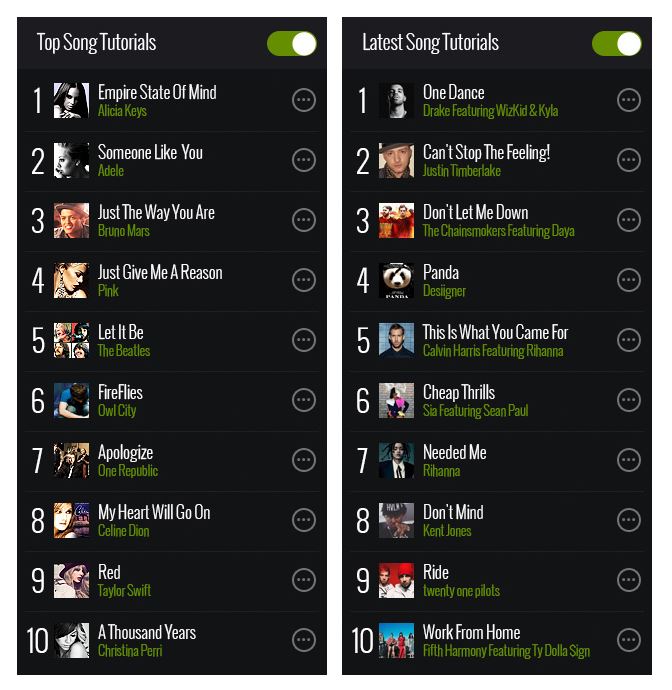 Some of their song tutorials
Click Here for more information on Play Piano in 30 Days. 

---
---
This course has been around for ages and is still popular. 

Quick Review: It's a great piano lessons course that  teaches you how to play piano using notes and  chords.

For Ages: 8 and up, Adult

Why it's good:

It's a great beginner course but can be used for intermediate players also.
It teaches chords, jazz techniques, gospel techniques, improv and music theory (which you need to learn).
It includes 3 good software games. 
Uses quizzes to provide feedback. (Some online piano lessons don't provide any feedback at all.)
It costs less than 2 traditional private lessons.
All around great online piano lessons.
Very inexpensive.
What it doesn't have:
Direct feedback on your playing.

Click Here for more information on Rocket Piano.

Here's a video example of what you'll find:

---
I hope you got a good idea of what kind of online piano lessons are out there. Each one has it's own specialty.
One thing to keep in mind. Many people want to learn quickly. But piano is something that really isn't all that quick to learn. It's the amount of time spent practicing that will get you playing faster. So don't choose your online course just because it says it's fast.
So now the choice is up to you! Choose what fits you the best and go out there and learn to play something!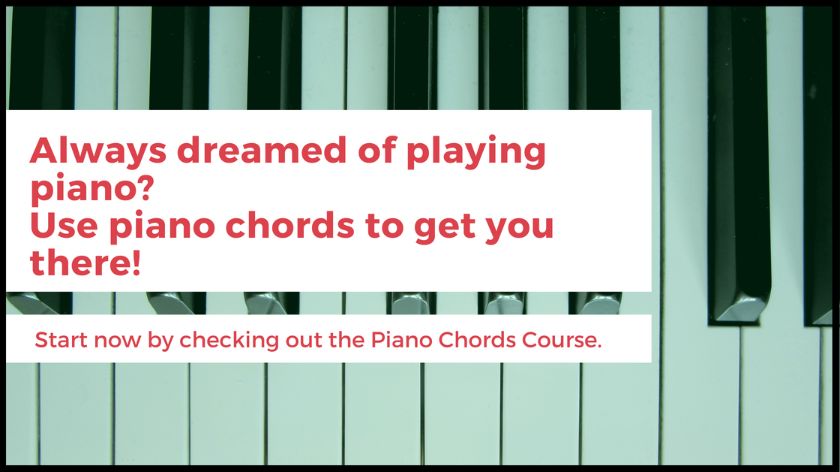 Aug 27, 23 08:10 PM

Learn how to play the Ab7 piano chord including notes, inversions, chord chart, video and more.

Aug 14, 23 12:54 AM

Chord progression practice is important & can take you far. Here are my top 10 tips plus progressions to practice on piano

Aug 13, 23 10:42 PM

Learn some great tips for teaching beginner piano lessons including lesson activities & materials, taking payments, behaviour issues & what to do in lessons.