About Me / Piano Lessons Info
Thanks for stopping by to learn a little about me and Piano Lessons Info. 
I am here, this website is here, and my courses are here to help you fulfill your dream of being able to effortlessly play the piano. 
My name is April Wright and I'm the chord advocate / piano teacher /  writer behind Piano Lessons Info.
I started writing this website back in 2005 and later on began creating courses around piano chords once I found I had no where to send readers to so they could learn them. 
But if you want to know the whole story, then keep reading below about the decision I made at 13 that led me here. 


When I was 13 I made the decision to audition for an arts high school where I could major in music and piano. At the time I thought this was really cool because I loved playing piano and I got to do that nearly every day at school. (Beats math class!)
What I didn't know then was that this school would provide me with a music education that I couldn't get within my private piano lessons. I learned all styles of music there – not just classical – and most importantly, I learned chords and the theory behind chords.
Learning chords along impacted what and how I've played piano for the rest of my life. It's what I play most often now. 
I also play classical music - I did complete every grade possibly in classical piano (in Canada) and do enjoy playing that. This also gave me a great foundation in music theory. (I've got my grade 10 piano, grade three harmony and grade three music history.)
This Website Is For You!
My goal for this website is to help you learn piano in whatever style you're hoping to learn. 
As most piano teachers don't teach chords, I also aim to share that knowledge so that you can be free to play piano outside of the restrictions of having to play things exactly as written 200 years ago. (Nothing wrong with that, it's just that's not all there is.)
This is why I call myself a chord advocate.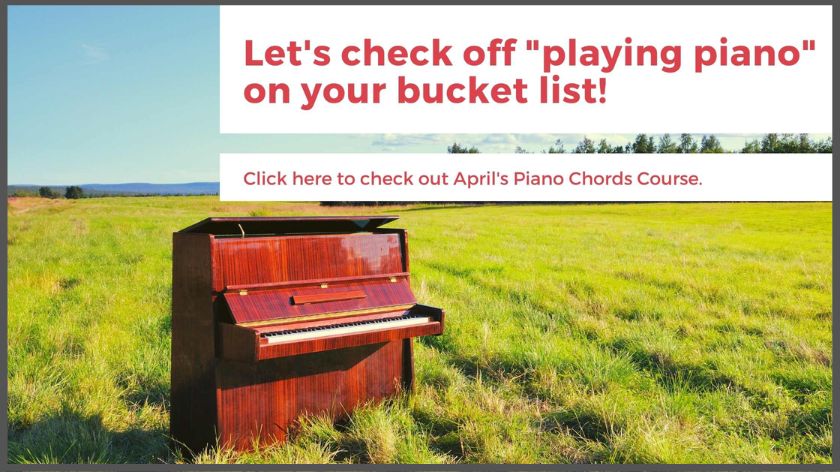 I've got some freebies to help you, my best one (in my opinion) is my Ultimate Chord Cheat Sheet. Click here if you'd like this. 


Nov 20, 23 10:21 PM

Find a piano notes chart for treble clef and bass clef notes as well as the different types of notes.

Oct 24, 23 12:20 AM

Learn how to play the D chord on piano with diagram, fingering, D/A, D/F# and a theory explainer.

Oct 09, 23 09:23 PM

Learn the different diminished piano chords and how to make them. Here you'll find both a diminished chord chart and an explanation.