About Me / Piano Lessons Info
Thanks for stopping by to learn a little about me and Piano Lessons Info. Here's my story. 

My name is April Wright and I'm the chord advocate / piano teacher /  website writer behind Piano Lessons Info.
I started writing this website back in 2005 but when I really think about it, a decision I made when I was 13 years old is what really led me here.

When I was 13 I made the decision to audition for an arts high school where I could major in music and piano. At the time I thought this was really cool because I loved playing piano and I got to do that nearly every day at school. (Beats math class!)
What I didn't know then was that this school would provide me with a music education that I couldn't get within my private piano lessons. I learned all styles of music there – not just classical – and most importantly, I learned chords and the theory behind chords.
Learning chords along impacted what and how I've played piano for the rest of my life. It's what I play most often now. 
I also play classical music - I did complete every grade possibly in classical piano (in Canada) and do enjoy playing that. This also gave me a great foundation in music theory. 
My Goals for You (With This Website)
My goal for this website is to help you learn piano in whatever style you're hoping to learn. 
As most piano teachers don't teach chords, I also aim to share that knowledge so that you can be free to play piano outside of the restrictions of having to play things exactly as written 200 years ago. (Nothing wrong with that, it's just that's not all there is.)
This is why I call myself a chord advocate. 
I've got some freebies to help you, my best one (in my opinion) is my Ultimate Chord Cheat Sheet. Click here if you'd like this. 
Other (Possibly) Interesting Tidbits
I wrote this website after teaching piano for a while and then moving to South Korea to try my hand at teaching English. Teaching only 6 hours (or less later on) per day allowed me to try my hand at the whole website thing. 
I've got my grade 10 piano, grade three harmony and grade three music history. 
I'm Canadian however I currently live here: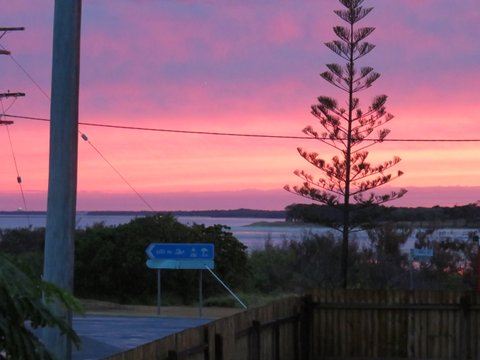 View from my house (you can't see the sandflies however)
Making this website wasn't the only thing I did in South Korea, I also met my husband there who's Australia. That's where we live now and I've got the say, the winters are much better here!