Can You Learn Piano Without Sheet Music?
Wondering if you can learning piano without sheet music? The main way most people learn to play piano is to read music and reproduce music. But it doesn't have to be the only way. 
Here are two other ways you can learn to play piano without sheet music - one is quite quick and both are possible. 

2 Ways You Can Learn Piano Without Sheet Music
There are two main ways you can go if you want to start playing but aren't interested in reading music at this point. 
Learn To Play Piano Chords
Learn to Play By Ear
Video: How To Learn Piano Without Having to Read Music
Learning To Play By Piano Chords
The way I would recommend you learn piano if you don't want to read music, is to learn piano chords. 
When you learn to play chords, you get a chord and lyric sheet (if it's a song with words) like:
Perfect Chord Sheet, Ed Sheeran
Can't Help Falling In Love Chord Sheet, Elvis
Once you get past the guitar part (the tabs), you'll see chord names above the lyrics. These chords let you know that you need to play the notes that are in that chord - and you can also add in melody or whatever else you think sounds good. And then you change what you're playing at the next chord listed. 
What playing chords basically boils down to is instead of given written music to play, you are given a chord which has specific notes to play. 
You can then play these notes however you want to in whichever style you want. 
It's a much faster way to learn to play piano because you are working with a few notes directly on the piano and playing them how you like. This is quite different than reproducing something exactly as written by someone else. 
Interested In Learning More About Chords?
If playing chords appeals to you or you're ready to learn more about it, sign up for a free copy of the Ultimate Chord Cheat Sheet below. 
This will give you a huge list of piano chords. If you're a true beginner, this is fine. You will get some basic learn piano emails from me there - or you can get the free Beginners Guide if you are just getting yourself set up to learn piano. (This helps you pick your direction and learn the basics.)
I teach an online course on chords which teaches everything you need to know to play them and you'll hear about that if you get either of the guides - just choose the one best suited to you.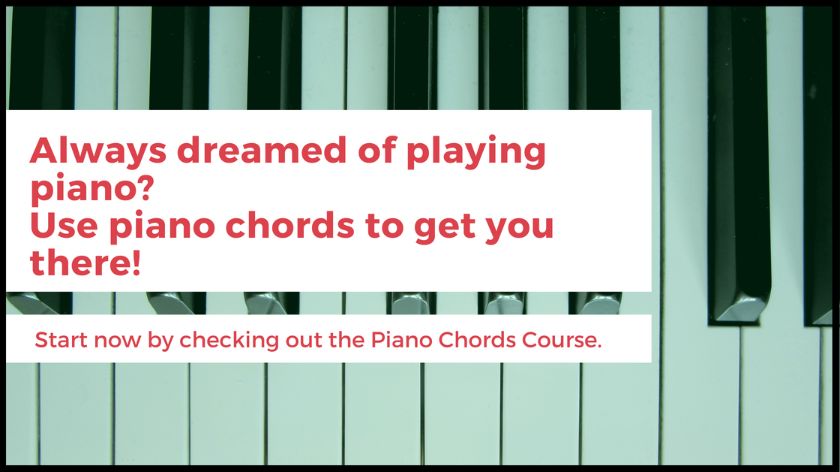 Free

Download:

Ultimate Chord Cheat Sheet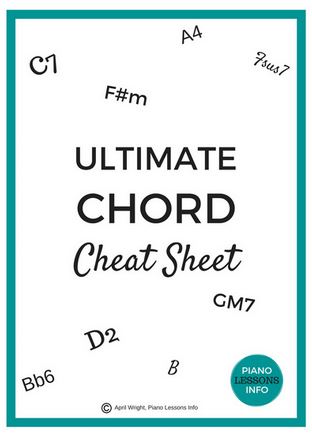 Subscribe below and get free access to the (printable) Ultimate Chord Cheat Sheet.
Learn To Play Piano By Ear
Another way you can learn to play piano without sheet music is to learn to play by ear. 
Learning to play piano by ear basically means you listen and then try to play what you hear.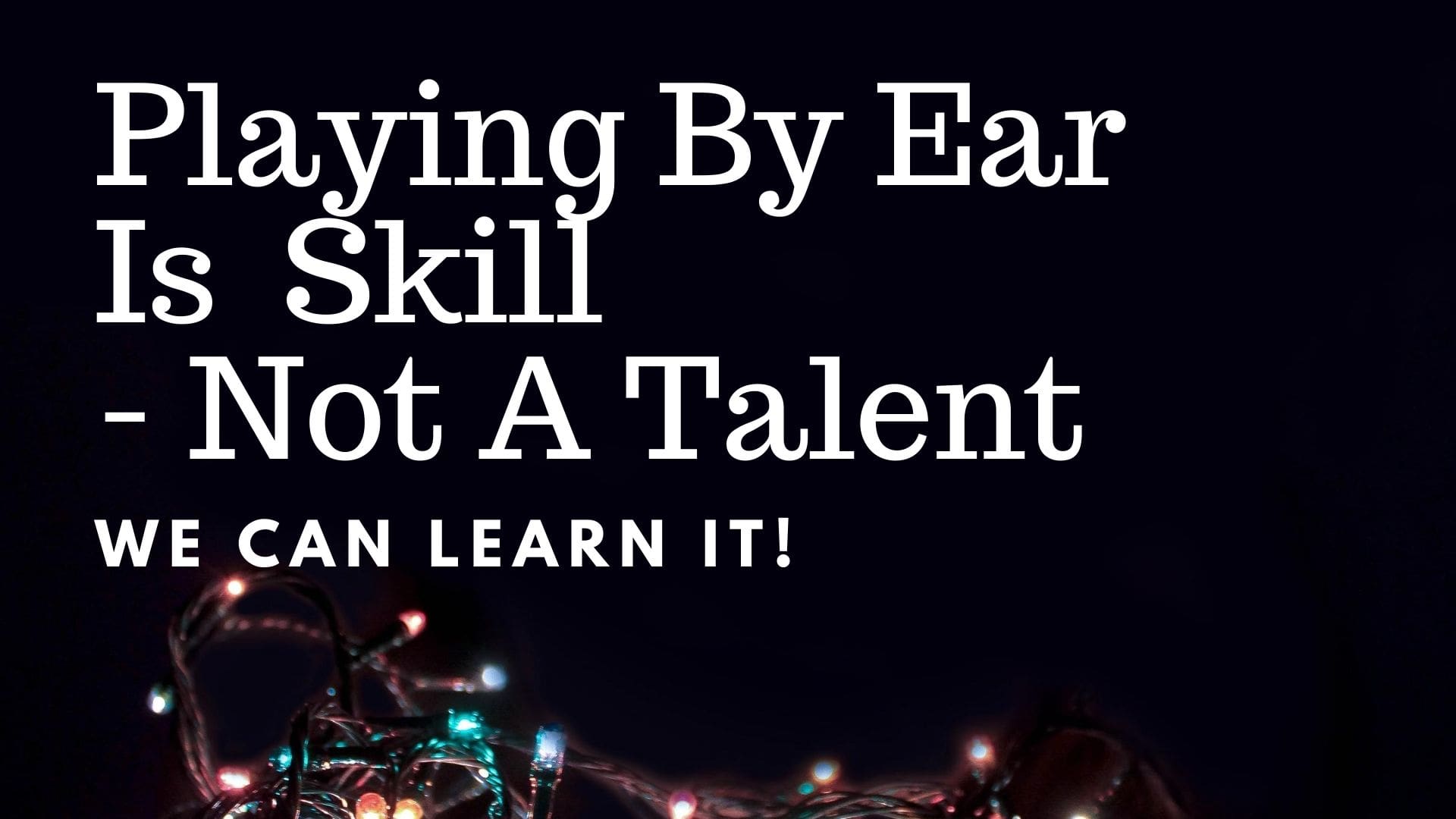 A common misconception here is that playing any instrument by ear comes from those who are just gifted. And that's just not true. 
This doesn't come easily to some, but it is something you can learn.
If you are:
musical
can hear the difference between notes
can sing in tune
This is a possibility for you. 
This would work better than chords for you if you're trying to replicate songs you hear, note by note. For example, songs from a movie (there's one from Twilight that is still very popular). 
You can also learn chords by ear but having an understanding of music and keys is much more helpful with chords. 
I have written more on learning piano by ear here.
Summary
Can you learn to play piano without sheet music?
Yes!
How: