Piano Music Scales:
Fingers and Notes
Here are piano music scales in the treble and bass clef with their fingering. Most scales have the same fingering:

RH: 1,2,3,1,2,3,4,5
LH: 5,4,3,2,1,3,2,1
Some scales have particular fingering because the placement of the black keys in the scale. Remember that for both hands, your thumbs are "1" and your pinkies are "5".

Some of these scales can be called by 2 different names. I will use the easiest name for the scale but also let you know what the other name is.

The Piano Music Scales: 
C Major Scale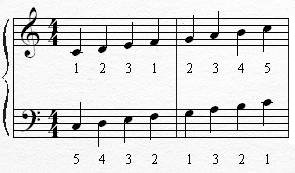 G Major Scale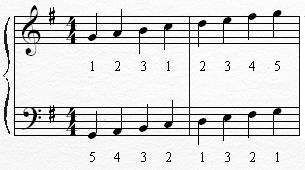 D Major Scale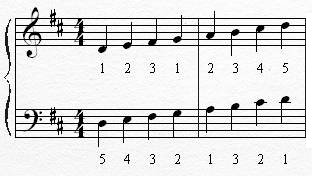 A Major Scale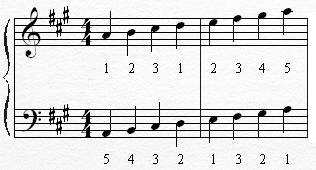 E Major Scale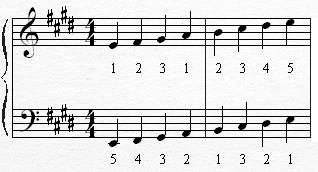 B Major Scale - also Cb Major Scale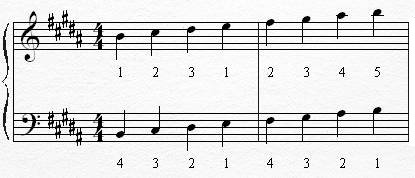 F Major Scale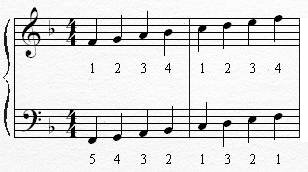 Bb Major Scale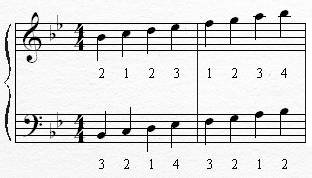 Eb Major Scale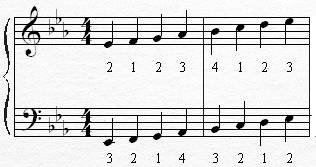 Ab Major Scale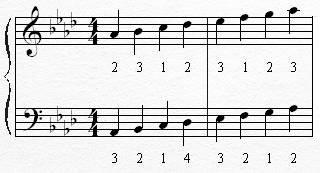 Db Major Scale - also C# Major Scale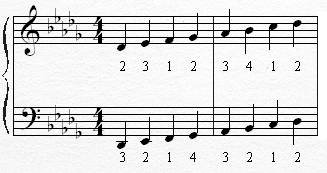 Gb Major Scale - also F# Major Scale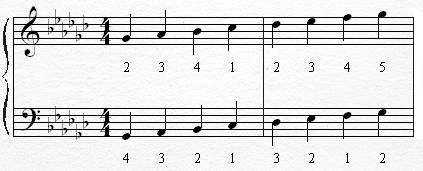 If you want to play these scales
more than one octave
this is what you do: in most scales,
replace
finger
5
with
finger
1
and start the pattern over again.
Reverse the pattern
of the fingering
for going
back
down
again.Those are all of the major scales. Happy practising!
Return from
Piano Music Scales
to
Piano Lessons Info Homepage.